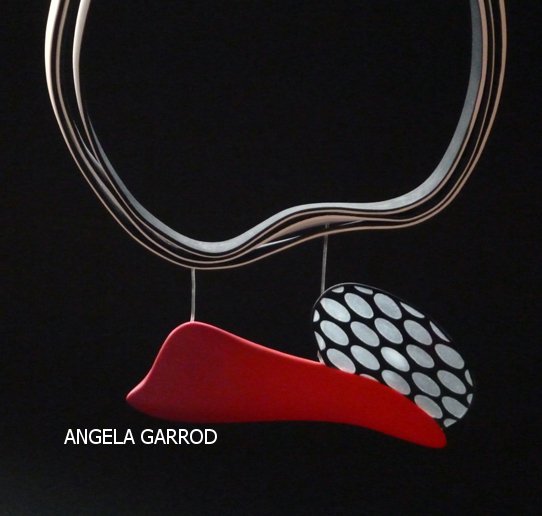 Many top artists have contributed images to the course, giving you an opportunity to learn from the best examples of work done today.
A Design Course with Christine Dumont and Donna Greenberg
This second course in The Creative Design Series explores how to balance physical and visual weight to create the sense of harmony and stability that underpins success in making wearable art. It looks into the emotional motivation we experience in creating and wearing jewellery. This course focuses primarily on jewellery and specifically on neckpieces..
Let the work of prominent artists who have mastered these skills empower you to develop your unique visual vocabulary.
Course Description
This 5-week course shows you how to achieve Balance through Symmetry and Asymmetry to create stable and harmonious pieces of wearable art. The course plan is provided below:
Week 1: (12 Nov. 2017) What is Balance?
During this week you will explore how experienced artists work with physical and visual weight to create Balance. You will broaden your understanding of the emotional motivation humans experience in creating and wearing jewellery.
This week's assignment will invite you to research and recognise how the work of other artists achieve Balance through Symmetry and Asymmetry.
Week 2: (19 Nov.) Broadening and deepening your understanding of Balance
During this week you will learn how to expand and deepen your understanding of how to achieve Balance through Symmetry and Asymmetry.
The assignment will invite you to reconsider a piece you have made in the past, and see how you can improve its impact using what you have learned. The objective is to identify new possibilities for future design explorations rather than finish the piece. You will be able to discuss your ideas with the group.
Weeks 3 and 4: (26 Nov. - 03 Dec.) Studio Time
During these two weeks you will remake the piece from Week 2 using your new visual vocabulary.
Week 5: (10 Dec.) Group Discussion
During Week 5 you will post images of your project for group discussion, open to all participants and facilitated by the instructors.
New course material and assignments are delivered weekly.

The group discussions will take place in a private group on Facebook. Most people are familiar with FB and it is recognised as an effective plaform to run online courses. This group is by invitation only to protect participant's privacy. You will be told how to connect when you register.

This course is not conducted in real-time; this mean you can post work and contribute to the discussion in your own time. You will not have to be at your computer at specified times.

This course will not take you away from the work you are doing. Instead, it will provide you with strategies meant to explore more deeply your work processes and open new directions for these.

The course material is provided in English. Many non-speakers of English have taken our Creativity courses in the past using Google translate.
Donna Greenberg has over 40 years practice in the fine and decorative arts and holds a BFA degree From Pratt Institute. She shared her artful insights on painting, polymer and ceramics in the last Voila course on Creativity and enjoys helping students find their inner designer and embrace their passion by gently challenging them to stretch their creative muscles.
Christine Dumont is the creative force behind the original Voila courses that has helped countless polymer artists reach new levels in their art. Christine's strong analytical mind , coupled with the refined aesthetics she honed in fine art at the University of Toronto helps her create subtle but powerful fine art jewelry in polymer clay. Bringing this Creative Design course to fruition has been a long time goal and the culmination of many years of looking carefully and listening to her students needs.
When you purchase this course you agree to the following:
This website and its content are copyright Cassis Ltd, © Cassis Ltd 2017. All rights reserved. You do not have permission to redistribute or reproduce part or all of the contents in any form. You do not have permission to teach this course or commercially exploit its content.

Testimonials
If it weren't for your courses, I would have given up polymer clay!
First of all, Voila showed me how to THINK creatively!!!
Thanks to everyone involved with this course, I have learnt so much about art, creativity and myself.
For more testimonials, click here.