L'edizione italiana del corso partirà il 7 novembre 2021
Per registrarsi si prega di contattarmi.
Le stage débute le 16 janvier 2022.
Contactez-moi pour que je vous mette sur la liste.
The next session in English starts 24 April, 2022.
Contact me if you would like to be put on the waiting list.
Cosa ha ispirato questo corso
Sono molto interessata al contributo emotivo ed estetico che il materiale apporta a un pezzo. Un bel materiale parla da solo. Se il materiale si fa notare, raramente sono necessarie tecniche fantasiose e disegni complicati.
Il mio interesse per la materia mi ha portato a esplorare molti modi per alterare la qualità dell'argilla. Questo seminario ti introduce a un additivo non tossico che cambia il modo in cui l'argilla riflette la luce per migliorare la vivacità del colore fino ad ottenere l'effetto di una smaltatura che altera il colore sottostante come potrebbe essere una vetrina. (Vetrina inteso come smalto ceramico).
Questo workshop mostra una serie di tecniche progettate per lavorare con l'additivo. Le tecniche sono semplici per consentirti di concentrare i tuoi sforzi sulla qualità del materiale.
Nello specifico, durante questo workshop imparerai:
– più di dieci tecniche decorative per aggiungere vivacità al colore e interesse per il design;
– una tecnica di smaltatura per creare mistero;
– come aggiungere metallo per aumentare l'impatto (non sono necessari strumenti costosi);
– come creare facilmente le proprie forme;
– progettare e realizzare un pezzo finito.
Nota: le tecniche trattate qui sono progettate specificamente per questo workshop e non sono le mie tecniche per il décollage.
Inspiration
Je suis fort sensible à ce que la matière apporte à une œuvre, du point de vue émotionnel tout comme du point de vue esthétique. Une belle matière est éloquente. Elle n'a pas besoin de techniques compliquées ou de grandes mises en scène au niveau du design.
Mon intérêt pour la matière m'a amené à explorer la manière de modifier le rendu de la pâte polymère. Cet atelier vous présente un additif non toxique qui change la façon dont la pâte réfracte la lumière et ainsi améliore l'éclat des couleurs. Il peut également créer un glacis pour adoucir l'intensité de la couleur sous-jacente.
Cet atelier vous montre également un certain nombre de techniques spécifiquement conçues pour travailler avec cet additif. Celles-ci restent simples pour vous permettre de concentrer vos efforts sur la qualité de la matière.
Vous apprendrez, plus précisément, au cours de cet atelier:
– Plus de 10 techniques de décoration pour ajouter du dynamisme à la couleur et de l'intérêt a vos motifs;
– une technique de glacis pour créer du mystère;
– comment ajouter du métal pour améliorer l'impact de votre œuvre (aucun outil coûteux n'est requis);
– à créer vos propres formes avec facilité;
– à concevoir et à réaliser des pièces finies qui expriment votre propre esthetique.
Notez que ces techniques ont été mises au point pour ce stage et ne sont pas mes techniques de décollage.
Inspiration
I am keenly interested in the emotional and aesthetic contributions material makes to a piece. A beautiful material speaks for itself. If the material pulls it weight, fancy techniques and complicated designs are rarely needed.
My interest in material has led me to explore ways of altering the quality of the clay. This workshop introduces you to a non-toxic additive that changes the way the clay reflects light to enhance colour vibrancy. It can also create a glaze to mute the colour beneath.
This workshop shows you a number of techniques designed to work with the additive. These are kept simple to allow you to focus your effort on the quality of the material.
Specifically, during this workshop you will learn:
– more than ten decorative techniques to add colour vibrancy and design interest;
– one glazing technique to create mystery;
– how to add metal to enhance impact (no costly tools required);
– how to make your own shapes with ease;
– design and make finished pieces that conform to your own aethetics.
Please note: the techniques covered here are specifically designed for this workshop and are not my décollage techniques.
Creative Design Courses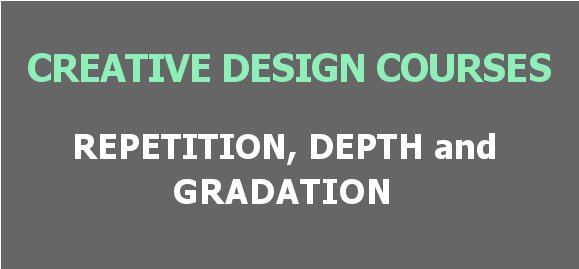 Class One:
Repetition, Depth & Gradation
With Christine Dumont and Donna Greenberg
Price: € 72.00
Date: 18 September 2016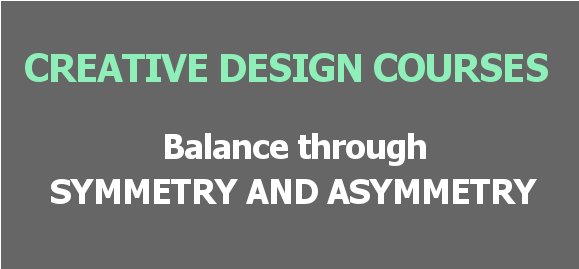 Class Two:
Symmetry & Asymmetry
With Christine Dumont and Donna Greenberg
Price: € 72.00 / € 22.00
Date: 12 Nov. 2017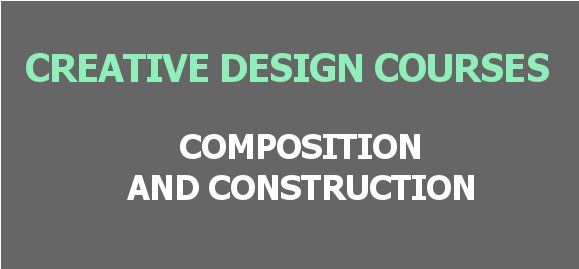 Class Three:
Composition and Construction
With Christine Dumont and Donna Greenberg
Price: € 82.00 / € 25.00
Date: 22 September 2018