Stage Matérialité en présentiel les 17 & 18 septembre 2022 à Nîmes, France, organisé par Caroline Laurent Moschini.
Stage Matérialité en présentiel les 18-19 février 2023 à Genève, Suisse, organisé par Nat et Sylvianne.
Contactez-moi pour me communiquer votre intérêt.
Inspiration
Je suis fort sensible à ce que la matière apporte à une œuvre, du point de vue émotionnel tout comme du point de vue esthétique. Une belle matière est éloquente. Elle n'a pas besoin de techniques compliquées ou de grandes mises en scène au niveau du design.
Mon intérêt pour la matière m'a amenée à explorer la manière de modifier le rendu de la pâte polymère. Cet atelier vous présente un additif non toxique qui change la façon dont la pâte réfracte la lumière et ainsi améliore l'éclat des couleurs. Il peut également créer un glacis pour adoucir l'intensité de la couleur sous-jacente.
Cet atelier vous montre également un certain nombre de techniques spécifiquement conçues pour travailler avec cet additif. Celles-ci restent simples pour vous permettre de concentrer vos efforts sur la qualité de la matière.
Vous apprendrez, plus précisément, au cours de cet atelier:
– Plus de 10 techniques de décoration pour ajouter du dynamisme à la couleur et de l'intérêt a vos motifs;
– une technique de glacis pour créer du mystère;
– comment ajouter du métal pour améliorer l'impact de votre œuvre (aucun outil coûteux n'est requis);
– à créer vos propres formes avec facilité;
– à concevoir et à réaliser des pièces finies qui expriment votre propre esthetique.
Notez que ces techniques ont été mises au point pour ce stage et ne sont pas mes techniques de décollage.
Inspiration
I am keenly interested in the emotional and aesthetic contributions material makes to a piece. A beautiful material speaks for itself. If the material pulls it weight, fancy techniques and complicated designs are rarely needed.
My interest in material has led me to explore ways of altering the quality of the clay. This workshop introduces you to a non-toxic additive that changes the way the clay reflects light to enhance colour vibrancy. It can also create a glaze to mute the colour beneath.
This workshop shows you a number of techniques designed to work with the additive. These are kept simple to allow you to focus your effort on the quality of the material.
Specifically, during this workshop you will learn:
– more than ten decorative techniques to add colour vibrancy and design interest;
– one glazing technique to create mystery;
– how to add metal to enhance impact (no costly tools required);
– how to make your own shapes with ease;
– design and make finished pieces that conform to your own aethetics.
Please note: the techniques covered here are specifically designed for this workshop and are not my décollage techniques.
Creative Design Courses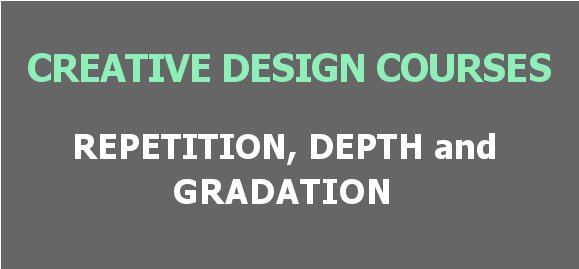 Class One:
Repetition, Depth & Gradation
With Christine Dumont and Donna Greenberg
Price: € 72.00
Date: 18 September 2016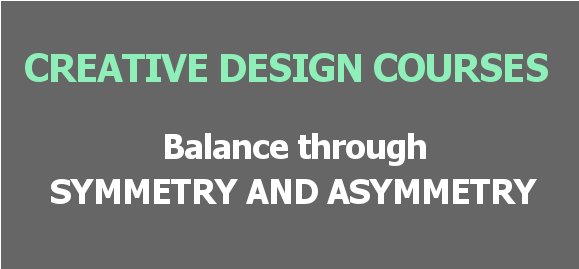 Class Two:
Symmetry & Asymmetry
With Christine Dumont and Donna Greenberg
Price: € 72.00 / € 22.00
Date: 12 Nov. 2017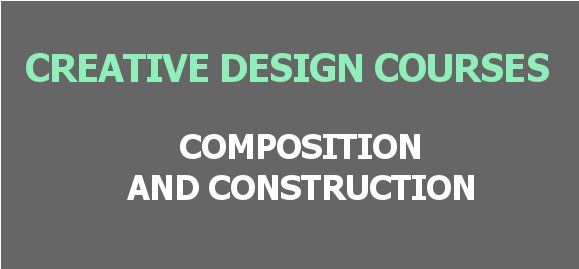 Class Three:
Composition and Construction
With Christine Dumont and Donna Greenberg
Price: € 82.00 / € 25.00
Date: 22 September 2018